A Living Room
February 7, 2016
For the last month I had the pleasure of joining fellow artists, designers and builders in a project that debuted at the Our City: Oakland public design fair. It stood welcoming all for 3 days, Feb 4 – Feb 6, 2016. This was our artist statement:
Living Room sprouts from the ground in the middle of Frank Ogawa Plaza. An open countertop wraps around the wall, directing pedestrians in and out of the interior, where they can share their photo or enjoy the shifting display while playing House. The walls open like two arms into the city, suggesting that all public space can be sites for gathering and play.
Living Room creates a space where people of Oakland come together to play and exist together as one community, one family. Portraits of passersby magically appear, arranged as family photos, in a warm playful set that transforms the city's exterior into a shared space we all call home.
For me it was a very fulfilling experience that I hope to repeat in a few different ways over the coming months. Visitors seemed to enjoy it as well.
I'd also like to thank my collaborators: Albert Kong, Alex Kryzanowski, Min J Yoon, Kat Meler, Jessica Lachenal, Justin Tang, and Aaron Wynn
It was not just a dream:
Right after it was first built: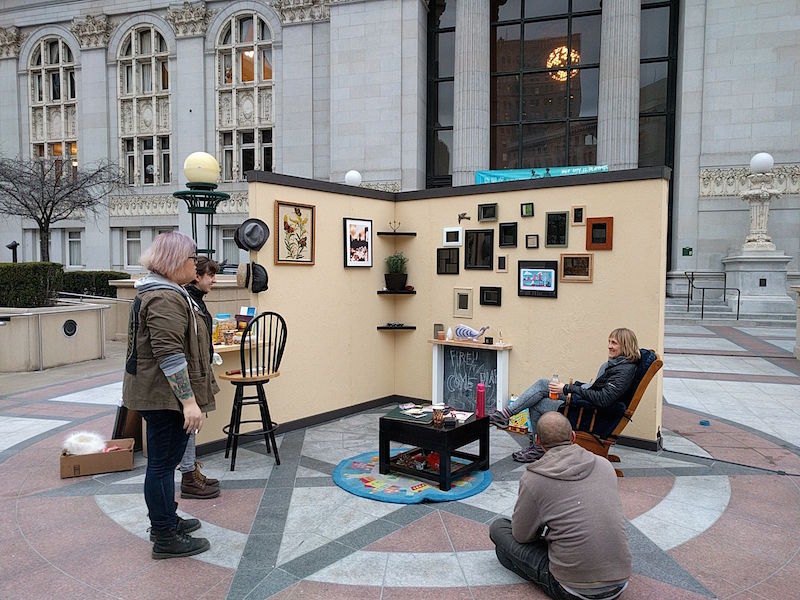 Evening on the first night: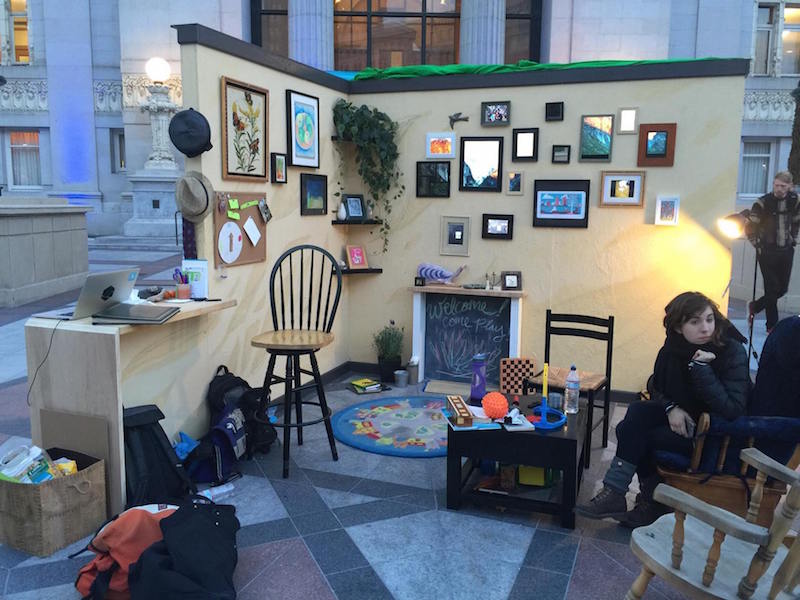 Night Room: